Sliwils are much more than shoelaces.
Its possible applications go beyond what could be considered its "normal" use.
Why is it a unique lanyard?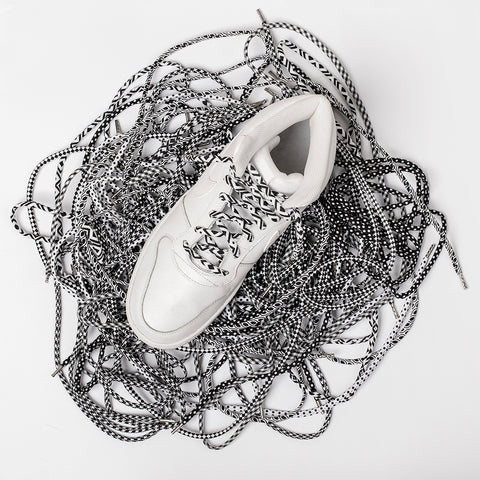 Know how
Apart from its function, Sliwils is a technologically revolutionary product. The innovation that it represents in its sector is based on the brilliant adaptation of the know-how of the parent company to a new product.
In this way, if we analyze how Sliwils shoelaces have been manufactured, we will immediately realize that they have nothing to do with what we could usually find in the shoe lace market.
know more
Technology
It is a tubular article of bias weave , a product that the company knows and manufactures to perfection, filled with twisted fibers and finished with a metal terminal to close the ends. In this way, an incredibly resistant cord has been achieved and, in turn, thanks to being fundamentally made from fabric, it allows you to play with an incredible range of prints.
We are talking about that, unlike its competition, which makes cords by printing or dyeing directly on the already braided cord, Sliwils is a cord made from bias weaving, which gives it properties of resistance and elasticity , as well as a diversity of prints, colors and customization possibilities, almost infinite.